Because of community support for Flags Over Meridian, the Kiwanis Club of Haslett-Okemos provides funding each year for many organizations that help children and families in our community—over $40,000 in 2022.
With your 2023 subscription, we will put up an American flag in front of your home or business around these flag holidays: Memorial Day, Flag Day, Juneteenth, Independence Day, Labor Day, Patriots Day, and Veterans Day.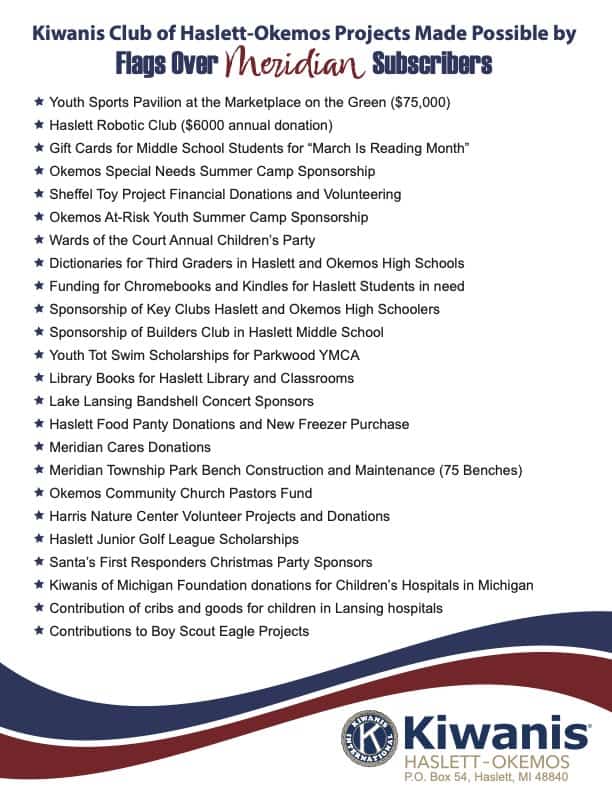 You can sign up by sending a check for $40 to Kiwanis Club of Haslett-Okemos, PO Box 54, Haslett MI 48840, or by credit card at www.kiwanis-haslett-okemos.org.
If you have questions or if you'd like to volunteer to help put up flags with us in 2023, please contact us at our website or by calling (517) 303-4143.
The American flag helps us all to remember that during difficult times we are all in this together.
And together, we can make our community even better.